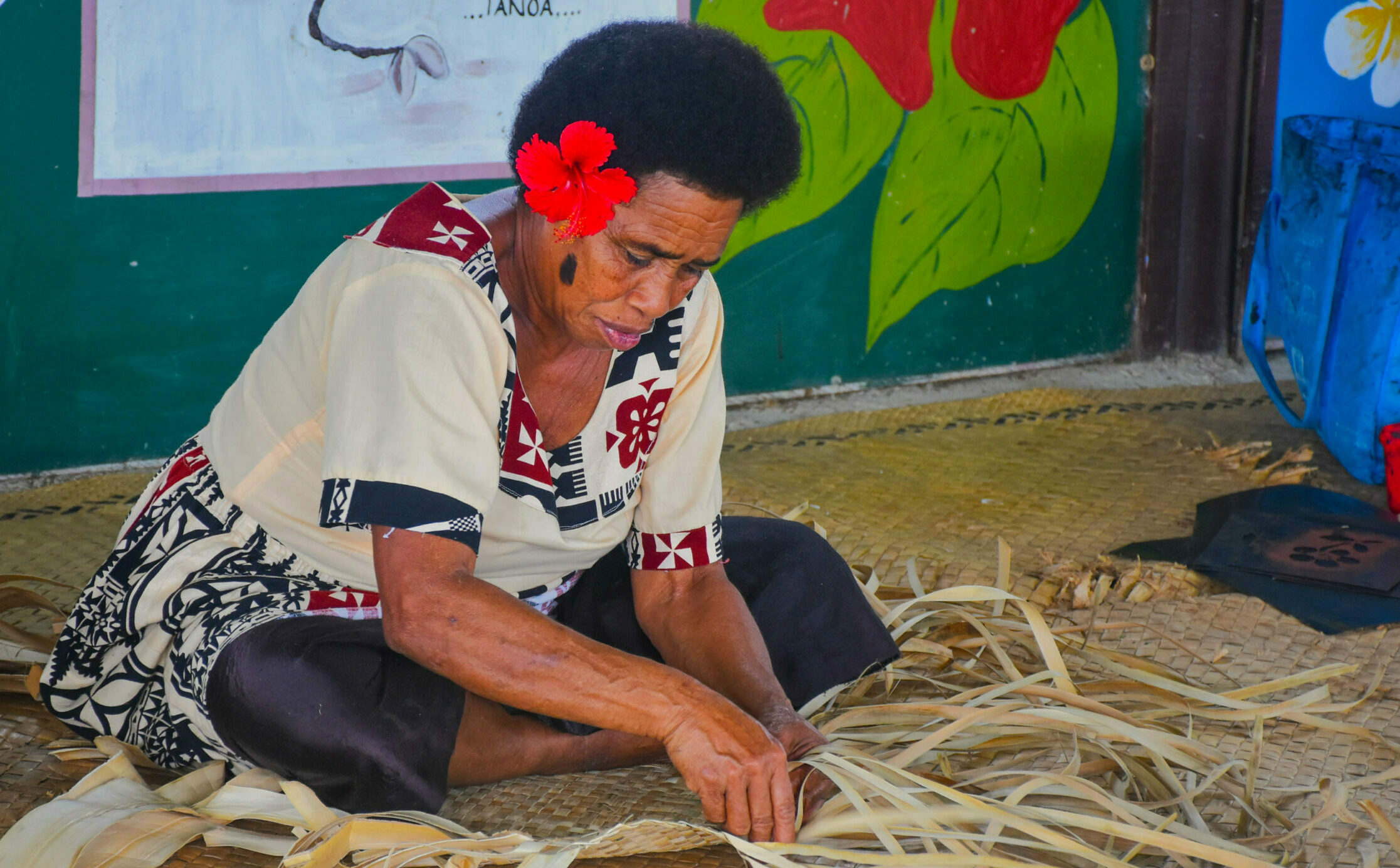 Welcome to Discover Fiji Tours, where adventure meets authenticity! Experience Fiji's incredible natural environment and vibrant culture through our unique eco-tours. Choose from a range of activities, from sightseeing and village visits to thrilling river rafting and wild trekking. Whether you're an adrenaline junkie or simply looking for a one-of-a-kind Fiji experience, we've got you covered. Join us for unforgettable adventures on and off the beaten track.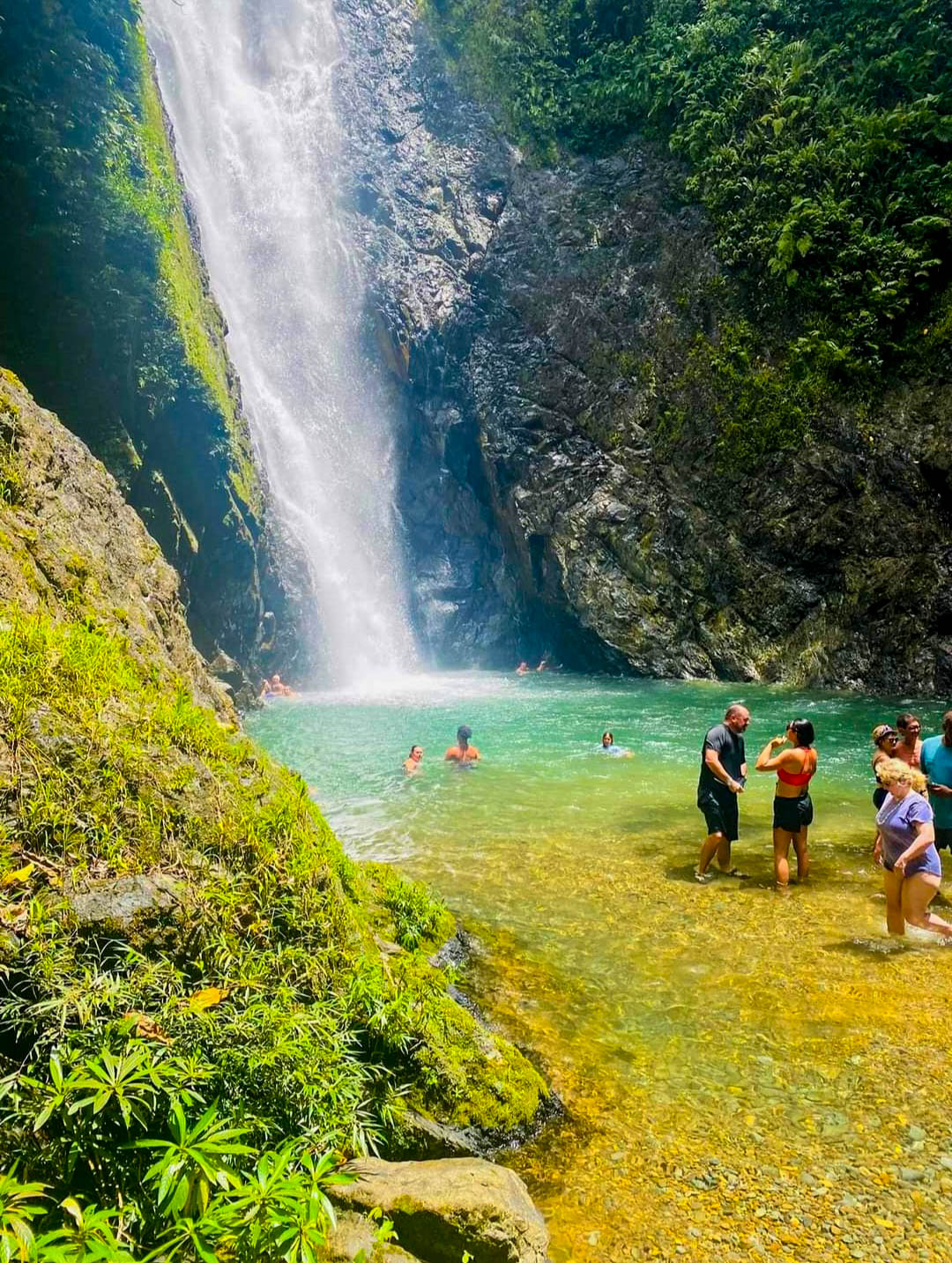 Fijian
Village Tour

River
Canoeing

Magic
Waterfall

Bamboo
Rafting
This made my trip to fiji We absolutely loved this tour from the minute we were picked up by our friendly driver. The tour guide Nem is one of the most amazing people i have met in my life not just for his knowledge of the place he gets to call home but, in his ability, to set everyone at ease and make them feel genuinely welcomed and special in their own way. He made a point of engaging with our 6-year-old daughter and building a rapport with her which resulted in her chatting away to him throughout the day (not a normal thing for her). The tour itself upriver was amazing and great toe experience traditional travel in a long boat and bamboo raft. Yes, water splashed and yep you go through rapids, but great care was taken to ensure all passengers young and old felt safe. The waterfall was spectacular and the access to and from was what you would expect when travelling beside a river that floods regularly- we had a 6-year-old and a 78-year-old make the track safely without issues. on return to the village the cultural welcome and ceremony was genuinely performed with such pride and joy that we honestly felt we were part of the village for that part of the day. I can't recommend this tour highly enough. Would love to stay in touch with Nem and his family if possible.May 23rd 2023
Global53284311338
2023-06-11
River Cruise with a twist We were picked up from Naviti right on time and ventured off on our exciting journey. Arriving at our destination, we were greeted by the most friendly, cheeky and funny gentleman who kept us entertained while waiting for the other tourists. After a brief outline of what the day would hold for us, we setoff on the longboats going up the river, our skipper was also a character and had a few surprises for us - going through some rapids. We arrived at the Amazing Waterfall where we walked a little way to get there and it was the 'wow' factor. Some of us ventured in the very cold water and had a brief swim around but admiring the waterfall at the same time.We then set off for our next adventure which was climbing onto man-made rafts and floating down the river a bit, then back onto the longboats and back to the village where we had an amazing lunch, a Cava Ceremony, singing and dancing by the locals. The whole trip was definitely one of the best things we have done in Fiji.
Up the River with Nem and Messi Fun day up the river and informative tour of Fiji Village with Nem and Mess.Options to jump off waterfall, go behind and under waterfall, eat local chilli, taste Kava, buy village souvenirs.Kids loved it, best day in Viti Levu.
Great Day Tour! Nem was our guide and he was fantastic! Informative, funny and made sure everyone was included and having a blast. Would recommend to anyone looking to see some beautiful parts of Fiji and spending time with great locals too. The lunch was also fantastic!
Memorable and bucket list checked off One of the most memorable things we've ever taken part in! Nem was phenomenal! He is truly a one of a kind, and with such a big heart! Me and my husband definitely felt like family while we were at the village and taking part in dances, kava ceremony and learning about traditions. The river ride to the waterfall was truly magestic! We will never forget this experience!
Authentic Fiji ! Family ran tour company with all you could want to see when you are searching for the REAL FIJI ! Top considerations :If you do one tour do this and eco trax on your trip:) 1. If you are staying in Denarau it's a long day you start at 6:30am . If you have young children please consider this . It's is VERY worth it but some people may not like the travel time. It's windy roads and slow on Fijian roads you get to destination just after 09:30am . Even from coral coast it was a push to keep our kids sanity for 1.5 hours . 2. Bring caps/hats , snacks for kids , mosquito repellent, sunscreen and water as well as sun protection type clothing . You are exposed to the sun for a number of hours during the boat ride etc.3. This is a genuine FIJIAN experience authentic as it gets and you feel very welcome and get to experience the BEST local food of our trip - dancing and cultural demonstrations that are not of your typical tourist trip . For families and people looking for the real deal and REAL talk from a indigenous lender Fijian village a tour this is for you! Untouched wilderness and a day to remember !Thank you Michael our driver for your optimism and care and thank you Nem for opening your village and family to ours ! You made this spectacular ! Book direct through them on trip advisor or via their jewel of Fiji tour links as it's known as this at the tour company desks ! Our child were 4 and 7 and they loved it ! Yes it was a huge day but one never to forget !
A truly amazing experience This was one of the most amazing experiences I have ever had. Our tour guide on our boat Tom was awesome and provided an insight into how the villagers operated business via the river. The magical nature of being on the river then arriving at the waterfall was something to be remembered. I loved that we got to experience Fijian culture first hand and learn!! Nem was an absolute wealth of knowledge and I loved his passion for Fiji. Thank you for welcoming us into your village and sharing your lifestyle. Book the tour, you will love it!!
Book it! I highly recommend this tour! Nem was so great and up for answering any and all questions and also so funny! They welcome you to their village with big smiles and you leave with a full belly! We were so glad we booked this last minute!